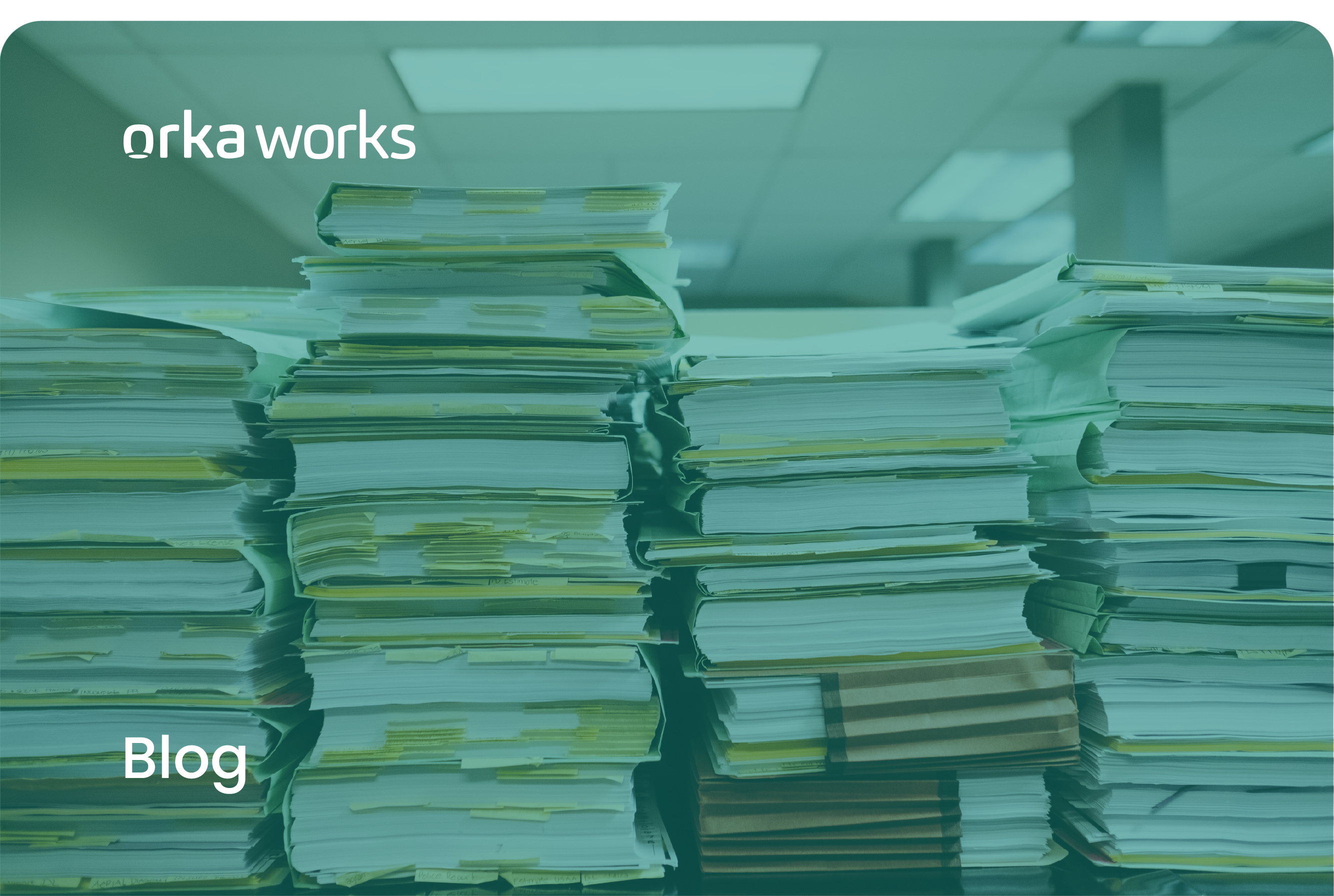 On 30th September this year, the Home Office changed its approach to digital Right-to-Work checks. Orka believes these changes will negatively impact the most compromised members of our society and people who already face a multitude of obstacles when applying for jobs.
On the 21st of November, our Product Manager, Cassie Watson, will speak in a parliamentary briefing to influence a more inclusive outcome for workers across the board. In this blogs, she explains the impact of the changes and how you can help support and influence the outcome of these discussions.
Digital Right-to-Work check changes: What's happened so far?
Before Covid, Right-to-Work checks were done through an exchange of physical documents, usually in a brick-and-mortar office setting. This process demanded that remote job seekers travel to a location to undertake the checks.
During the lockdowns and Covid restrictions, we saw a welcome change in the process, allowing these checks to be done via video calls. The Home Office has now reversed this, and the results have split job seekers into two groups.
How Right-to-Work checks have changed for workers
Job-seekers will have to take a dramatically different approach to have their Right-to-Work verified:
The first group is anyone with a valid UK or Irish passport or a Home Office share code. People in this group will still be able to perform a digital check which is quick and straightforward.
The second group will comprise those who don't have a passport. This group will have to prove their Right-to-Work by sending physical documentation, such as their birth certificate or visa, to their employer or have to visit them in person.
Negative impact
We believe these changes negatively impact the second category of job seekers, who can't prove their identity with a share code or Passport. People in this category are more likely to need help to afford the cost of an active passport or have come to the country seeking work and have already suffered the arduous process of obtaining a visa.
Numbers from the Digital Policy Alliance show that 1 in 5 remote job seekers cannot apply for work due to the process being reversed.
The thousands of workers who have been using Orka Works (or other work platforms) as an opportunity will now see another obstacle in finding work amidst the cost of living crisis.
The digital checking method has proven to be safe and effective for 26 months. To withdraw this method completely without a reasonable alternative adds to the struggles and barriers that hourly paid workers face today.
How you can get involved
To join the conversations around this, you can:
Write to your local MP asking for the process to be reviewed.
Share your views and experiences on Social Media to open the conversation about fair access to work.
As employers, we must ensure that levelling up is something that happens to everyone, not just the people who are the easiest to hire. Building a digital Right-to-Work check solution that is inclusive and user-friendly is vital for workers across the board.
At Orka Works, our mission is to change how the world works; a big part of this is to make accessing work easier, faster and fairer. We hope other employers will join us to speak up for the potential employees facing arduous, costly processes, and encourage you to share this blog to raise awareness.