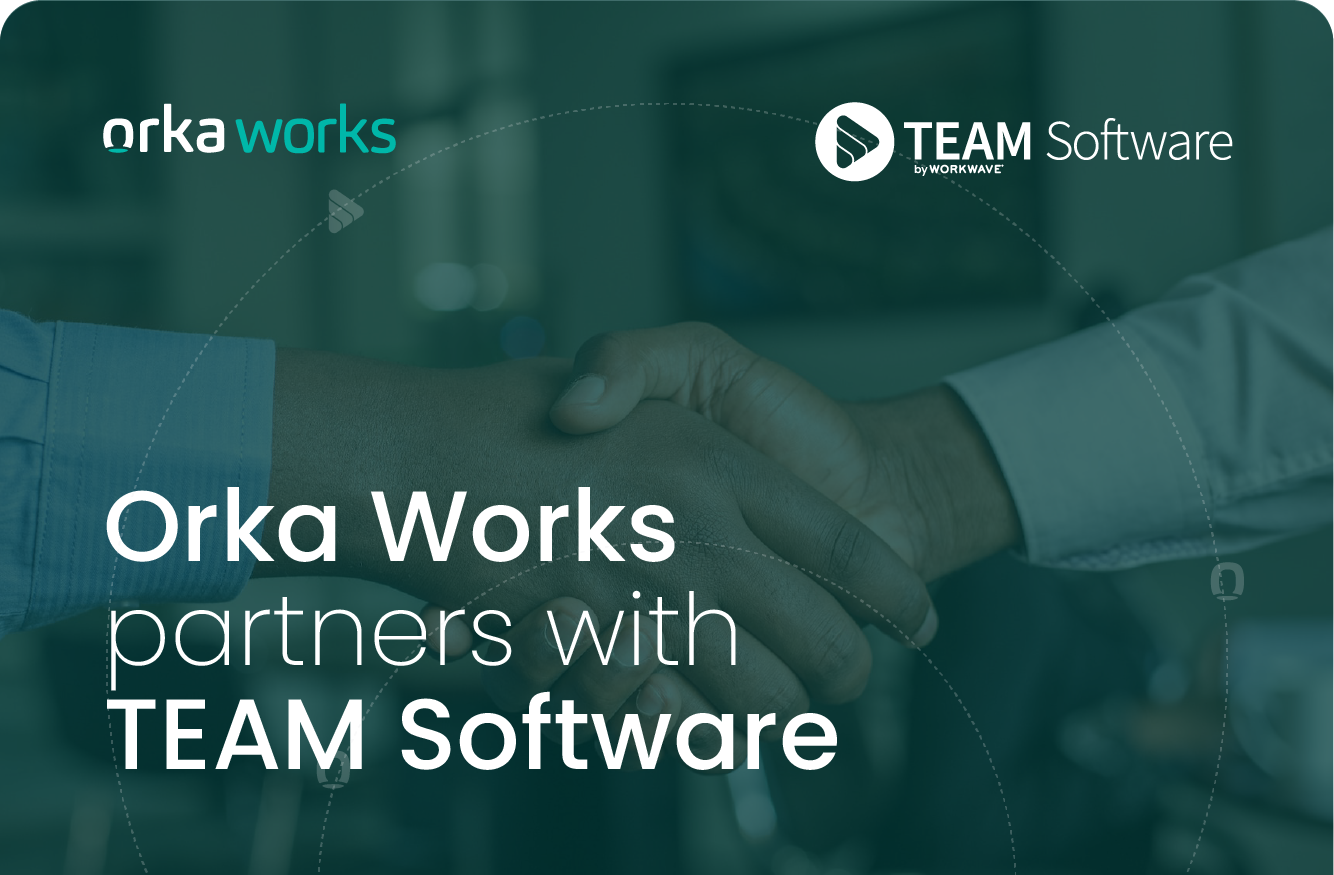 TEAM Software by Workwave has joined forces with Orka Works to build an integration that will deliver seamless fulfilment. The integration to the next generation of Timegate, the industry's leading global workforce management system, aims to solve recruitment challenges and improve access to work for professionals in the Cleaning, Security and Facilities Management space.
Orka Works is thrilled to launch the integration, which is estimated to save users over one hundred thousand hours of manual data entry every year.
Already a TEAM Software by WorkWave customer? Register your interest.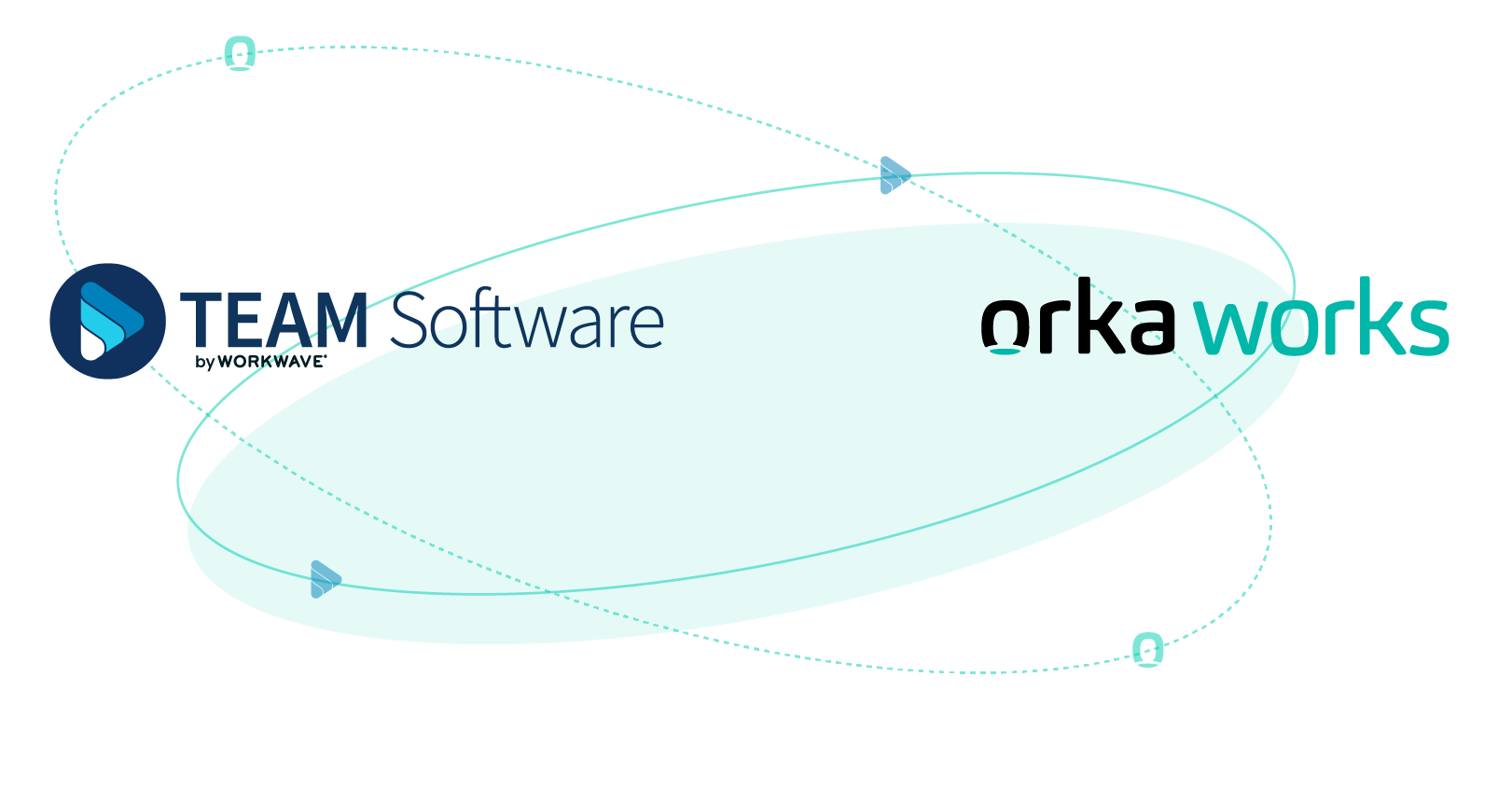 A long-term collaboration
TEAM Software by WorkWave and Orka Works have been working together to create an integration that connects clients to a flexible workforce in one simple click. As the UK's biggest labour-as-a-service platform, we're delighted to work with TEAM Software by WorkWave!
The integration offers their clients automatic access to our community of over 65,000 workers. This will help fill shifts faster, retain clients and protect their companies' reputations.
In addition, it will positively affect the worker community through increased opportunities and easier access to work.
How does the integration work?
When adding an unfulfilled shift from Timegate to an external platform (as a method of finding suitable workers), hiring managers have previously faced a process full of manual data entry. Previously, shift details and requirements on Timegate had to be meticulously re-created in other systems. In addition to being time-consuming, this could cause errors and significant delays.
The integration will allow users of the next generation of Timegate to automatically create a shift in Orka Works simply by clicking a button. This single action will connect the shift to thousands of skilled and vetted workers.
Vice versa, when users accept an application on the Orka Works Portal, the worker's details are securely transferred to the next generation of Timegate and populated against the shift. The integration can also detect when a worker clocks in or out on the Orka Works app.
More questions about the integration? Check this FAQ blog.
Benefits for TEAM Software by WorkWave customers
In addition, the integration connects users to our worker community. With over 65,000 workers in the network, this flexible workforce will help fill shifts faster and retain clients.
"The FM industry continues to face global hiring challenges. Creating convenient access to a qualified, vetted and flexible workforce will help our customers deliver on contract requirements, remain commercially viable and protect their company's reputation. We're thrilled to collaborate with Orka Works to keep the Facilities Management space innovative and competitive," said Christian Berenger, Director of Growth at TEAM Software by WorkWave.
…and workers!
With the integration, it's estimated that Orka Workers will see a 200% increase in job listings on the app. It will bring more opportunities to our community and make it easier to access work.
"By collaborating with TEAM Software by WorkWave on this industry-first integration, we're able to improve access to jobs during a time when having quick, safe and convenient ways to earn money is more relevant than ever. All whilst reducing manual tasks and heavy admin for one of the largest sectors in the UK economy," said Nick Groves, COO of Orka.
A win for the innovation in facilities management
Timegate is a global workforce management solution. It's purpose-built for service contractors and provides business-critical information for improved performance and operational efficiency. It's widely used across the security, cleaning and facilities management sector.
The next generation of Timegate will allow clients such as Sodexo, OCS and Wilson James benefit from the new integration with Orka Works, and help the security and cleaning companies stay innovative and competitive.
Are you interested in learning more about the integration and how it can benefit you? Register your details below to get more information.