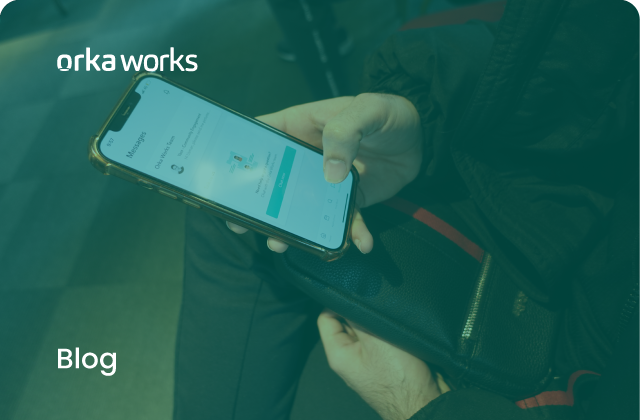 Orka Works support businesses and organisations, including those involved in facilities management, in the lobbying for right-to-work checks to be made permanently available online.
Online right-to-work checks are ending
Taking into account the Government's guidance on working from home where possible, temporary concessions were put in place allowing businesses to carry out digital right-to-work checks online. These checks have been in place since the beginning of the COVID-19 pandemic and have allowed employers to transition and maintain their recruitment operations despite the challenges of the pandemic.

It was announced last month that these concessions would be ending on 16th May 2021. So, from 17th May 2021, employers would be required to carry out the standard right-to-work checks once again.
The new process
After lobbying from businesses and sector organisations including those involved in facilities management, the temporary online right-to-work checks will now end on 20th June 2021. They must:
Ask the worker to submit a scanned copy or a photo of their original documents via email or using a mobile app.
Arrange a video call with the worker where they ask them to hold up the original documents to the camera and check them against the digital copy of the documents, record the date you made the check and mark it as "adjusted check undertaken on [insert date].
If the worker has a current Biometric Residence Permit or Biometric Residence Card or has been granted status under the EU Settlement Scheme or the points-based immigration system you can use the online right-to-work checking service while doing a video call – the applicant must give you permission to view their details.
From 21st June 2021 employers will need to revert to standard right-to-work checks. This means that they will need to check the applicant's original documents or check the applicant's right to work online if they have given them their share code.
Continue towards digital
While it's appreciated that the Government have listened to businesses and sector organisations on this issue, we believe that it's vitally important for the discussion to continue around digital labour markets. Many businesses continue to operate remotely in the interest of both health and safety and logistics.
Cassie Watson, Product Manager at Orka Works adds:
"The current climate is crying out for a digital or remote right-to-work solution. With businesses making permanent adaptations to ways of working through the pandemic, this really does pull us back and prevent innovation. Orka's premise, like many others, is threatened by the Government's reluctance to explore technological solutions. We urgently need justification for the return to in-person checks, or even better, change."
If you are looking to change your approach to right-to-work checks, why not find out more about our digital solution for this: Orka Check.
Contact us to learn more about our right-to-work check processes and products.