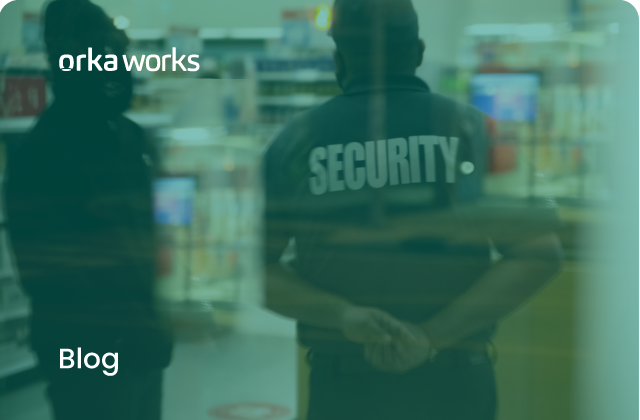 I was introduced to Orka Works a couple of months ago and was so impressed at the leap forward that it represents over the old security staff agency system. I am all about improving the security industry and making life better for front line industry workers, so here's why I think Orka Works will change how the Security industry approaches flexible work.
The end of zero-hour contracts?
For security officers who either want the occasional extra shift on rest days whilst having another full-time job or those that need absolute flexibility to work around other commitments, Orka Works is the ideal solution.
No longer do you need to accept a "zero-hours contract" with a guarding company in the hope that you get the hours you want or need, on the days and times that you are available to work. With Orka Works, you can register via the app. This also lets you see the jobs available in your chosen area at your preferred times.
Signing up
When you sign up, you can list your skills, qualifications and experience on your profile in the app. This is used to match you with the most suitable jobs!
One of the many features I love about the system is that as your experience with Orka Works progresses, you receive points for the quality of your work. Showing up and proving you are a reliable worker is key to this. Doing things like clocking in and out of the shift at the right times (and from the right place!) can help you achieve a better rating in the app.
Rights for Workers
My favourite thing however is the fact that you are fully employed by Orka Works! No having to worry about the hassles that self employment brings. As a PAYE member of staff your tax and national insurance are taken care of. Best of all of course, is that you accumulate paid holiday entitlement. No more having to save up enough money to be financially able to take some leave.
So whether you are looking for the odd shift here and there, or need the ability to work around other commitments, sometimes at short notice, Orka Works is the solution to so many problems. If you need shifts this week, or nothing for months, download the app and register today. It is smart thinking for so many SIA licensed professionals.
Tell your friends.
Rollo Davies F.ISRM MSyI. is the Managing Editor of The Professional Security Officer magazine and Co-founder of the Guild of Security Industry Professionals.