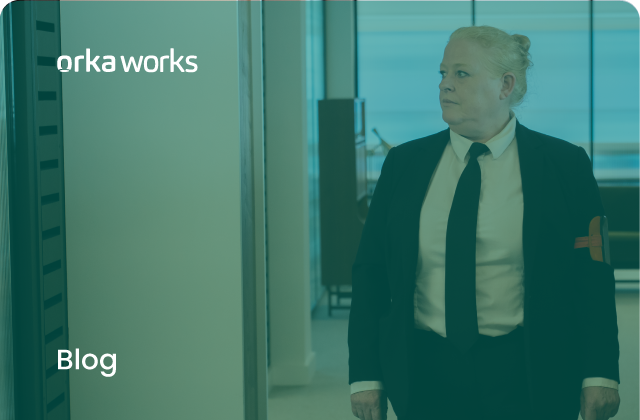 As I set out to write about the struggle to find licensed Security Officers across the UK (a struggle being experienced by virtually every security company I come across) Amazon has just launched their £3000 sign-on-bonus incentive as an answer to their own staff shortages, which demonstrates what we are up against.
A small pond with big fish
I appreciate there will be many who don't accept or even understand, that security businesses are "fishing in the same pond" as warehouse and delivery businesses, but how can we not be?
There are certainly more barriers to entry faced by security officers, namely six days of training, a £200 license, and some significant vetting challenges. With all the waiting times in-between.
But when it comes to paying the bills, there is direct competition between any business paying similar wages.
Benefits beyond pay
I believe that being a licensed Security Officer is a better job, with more credibility, and more opportunities than a warehouse or courier job, but we now have to prove this to security workers who have had to find opportunities elsewhere during the last two years.
Orka Works is consistently creating new offerings to entice Security Officers onto the app, and in some cases into the industry. From early wage access to loyalty bonuses, yet our fulfilment rate has still been affected.
What's next?
We have started to see the rate at which the "shifts added to the platform" convert to a "shift worked" hit a plateau at around 78%. It was once at the heady heights of 91%. We hope that this downward curve is over so we can continue with the good work that we are doing.
We are aiming to bring real flexibility to security work, in a way that one security company can't do alone. Orka Works is the way a worker gets the same level of flexibility as working at Deliveroo or Uber, but within the industry they love and with a job they can be proud of. That's what we believe will win us the officers back – We are empowering the officer, ready to compete with those other industries.
We are making it our job to shout from the rooftops and regroup the displaced workforce – they can have all the perks of these other industries and be a security officer.
Fancy finding out how Orka Works can give you more benefits in your security role? Download the app here.