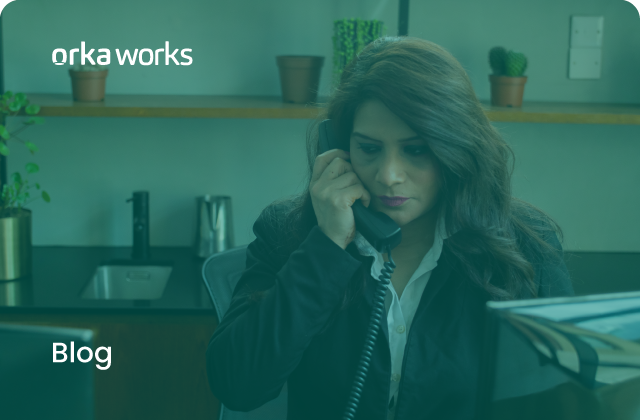 Reehana Kirkwood is a licenced SIA Security Officer who has been using the Orka Works app since September 2021. She tried the app for a change and wanted to be more in control of her hours and improve her work/life balance.
The power of choice
"I was fed up with the routine and being told when and where to work – and what sites. When I heard about Orka Works, I saw the opportunity to be my own boss, so I wanted a change." Says Reehana.
She said using the Orka Works app has drastically changed her outlook on work and allows her to balance her work around her family life.
"Since I've joined Orka I feel much better and less stressed about balancing time with my family and work. Orka lets you choose the days, times and locations you want to work. You balance your time the way you choose to." She explains.
Want to try the app for yourself? Download it here for Android and here for iPhone.
Flexibility for modern life
"If you're juggling modern life and you want a better balance between family and work, you can balance it out with Orka and that's very important to me. If not, you're stuck in a contract that you can't move away from. With Orka you have the flexibility to decline work on days you want to spend with family. Don't take that shift – simple as that." Reehana explains.
She also mentions that the team behind the Orka Works app deliver a level of personal service that she wasn't expecting.
"The worker Community and the support we get from Orka Works is great. When I came for a Get to Work event in August last year, I had connections with all of them – they're all friendly and approachable. You can connect with them straight away."
Any tips for new users? 
"Explore the app properly! Go to all the features and all the app functions, like your profile, and just click around. If you don't explore you'll not always understand the app – if you get stuck, ask for help from the Orka Community Team."