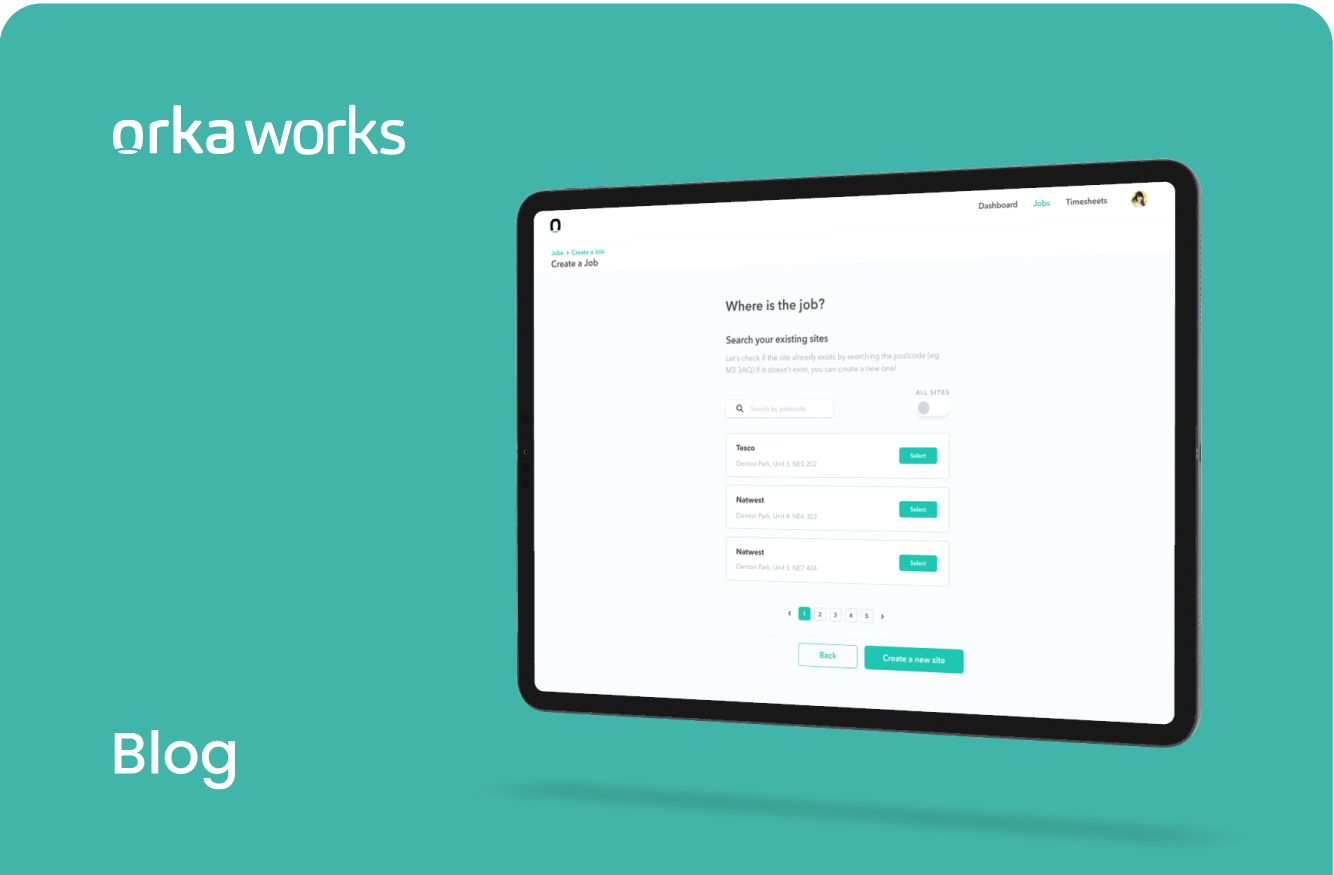 Using Orka Works as an employer gives you access to a community of over 60,000 flexible, fully vetted workers. But let's get real: if your job ad isn't clear enough, the chances of attracting the right workers are severely reduced. As well, if a worker has a poor experience with you on their first shift, they're not likely to return.
We've put together a quick guide for employers on how to attract more workers, improve your job ads, become more attractive to workers and build a better relationship with the temporary staff you find through the Orka Works app.
Part 1: The Do's and Don'ts of job ads on Orka Works
When advertising a role, it's not enough to simply add the pay rate and location. Here are a few elements we would always recommend you include and elaborate on in your role advertisements:
Think of the benefits your site offers and shout about them.
Is there free parking?
Will they be working with other people who can support them?
Is there a supervisor on site they can report to and ask questions?
Will they have access to a break room and proper facilities?
Include if the shift is a SmartStaff shift, meaning you'd be looking to migrate the Orka Worker to become part of your permanent staff. Learn more about SmartStaff here.
Little details like this will display minor benefits but will also help the worker picture what to expect from the site.
Equally important; prepare the worker for anything that might affect them negatively or become an obstacle.
Will they need to park off-site or have to pay for parking?
Is your site not reachable by public transportation or difficult to find?
Could the work involve outdoor activities, and does the worker need to dress appropriately?
Will the worker be using any equipment they may need training on, like radio or X-Ray machines – and will training be provided?
Are there any hazards they will need to look out for on-site or particular tasks like Press Management?
Are they standing/patrolling for the entire shift?
Will there be any site policies or security measures that could affect their arrival/departure from the site?
Making sure you mention things like this early will funnel out unsuitable applicants and let workers know what to expect.
Paying the right amount
Researching average pay rates in your area and adjusting this to something more competitive will help you get better applicants from the very start of the process.
Question whether minimum wage is fair for the output being demanded of the worker.
Accurately describe the role
Try to use a minimum of 25 and up to 100 words when adding the job description. You should elaborate on the tasks it involves, if they will be working alone, if they communicate with other teams and if they need any special skills.
Avoid generic phrases, such as "patrolling a mall" or "Saturday shift".
Our client RISK Management Security Services has been using Orka Works since 2016 to fill ad-hoc shifts. One of their top tips for other employers was to learn how to accurately posts shifts:
"Learn how to put the shifts on properly. You can restrict certain people from applying due to their qualifications and lose applicants. Learning what you need for the site and who you need to fill the role is key."
Aaron Pickering

Account Manager at RISK Management Security Services
Want a refresh on how to add shifts to the Orka Works platform? Get in touch with our Customer Success team for a quick, free and private tutorial.
Describe the management structure
Letting workers know if they will have a person to support them or if they will be flying solo from the get-go is key to a better experience. We asked one of our workers, and they told us that having a supportive manager made all the difference when he was gaining experience: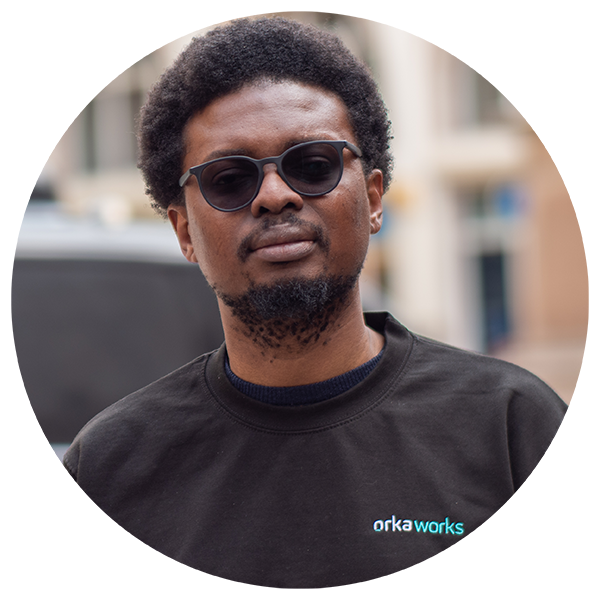 "When working on a site in Oldham, I've had a spot on manager who knows the job well and is friendly. It's made all the difference to me!"
Sheettu Muse-ariyoh
Security Officer, Orka Works
Part 2: Getting more repeat workers
You've found the right worker for the job on Orka Works, but wouldn't it be great if you could keep them as an ad-hoc resource! And if they had such a good experience with you that they ask you for more shifts?
Here's how you can get Orka Workers to go from temporary workers to fans and advocates for your company.
Plan ahead and try to post multiple shifts
Planning ahead can be so tricky, we know! But the earlier you can post shifts, and the more shifts you can post, the better. We have several clients who mentioned this makes a huge difference:
"Post shifts as early as possible. In this industry, we all have those last-minute shifts we need to cover, but getting engagement from Orka Workers is a combination of posting last-minute shifts and also thinking ahead to what may be available further down the line. You'll get a lot more applicants from Orka Workers, and you can book better workers in advance."
Mick Stubbs,
Account Manager, RISK Security Services
Approve shifts as soon as you can
Approving and declining workers as soon as possible will give them a much better experience of your company. This gives them more time to prepare and could prevent no-shows and could lead to fewer low-value applications as workers can prioritise applications to sites they really want to work, knowing they'll get a response from your company.
Make sure they can contact you
Make sure the phone number, email address and company contact details are up to date. These details should always include the site manager's phone number and email address. All numbers you share should lead to a manned phone on the site or a head office. If the worker has trouble finding the site or accessing the locations, they will need to get a hold of someone who can help them. Add several contact numbers if you can.
Always avoid using generic company contact numbers.
Leave special instructions
Is the entrance to your site hard to locate?
Will they need a specific code or key to get in?
Should the worker bring any specific equipment that you will not supply, like gloves, torches or hi-vis vests?
Removing obstacles for the worker prevents no-shows and will decrease late arrivals for shifts. On the Orka Works platform, there is even a section available to add pictures to make it clear for workers where to arrive. These extra few steps taken to eliminate confusion lead to a far smoother process both for the worker and you, the client.
Arrange a phone call
Once you've selected a worker and when you've prepared everything for their shift, give them a courtesy call. Introducing yourself and letting them ask any questions reduces the chance of a no-show or late arrival.
Arrange a check-up call or visit during the shift
Especially if the worker is on their own, taking the time to check on them during their first shift could make a huge difference. This also ensures they are engaged during their shift.
What they can expect at clock-out
Always let Orka Workers know if they will be relieved by another worker at the end of their shift or not. Share details of the worker's name and what they look like.
Feedback
If you have a really good experience with an Orka Worker, you can reach out to Orka Works to let us know. We've seen good feedback create fantastic long-lasting relationships between our employers and workers simply because an employer took the time to give positive feedback.
Temporary does not equal low standards
Our customers all use Orka Works differently, but filling last minute shifts is probably one of the most commonly mentioned benefits. However, last minute doesn't necessarily mean that our Workers have lower standards to what they accept or expect. Thinking about Orka Workers as a part of your own staff, or an extension of your team, and a valuable addition to your business could be the key to filling more shifts with us and getting more repeat workers.
By following some of these simple steps you could get even more out of Orka Works, fill shifts faster and get some excellent, hard working ad-hoc people on board.