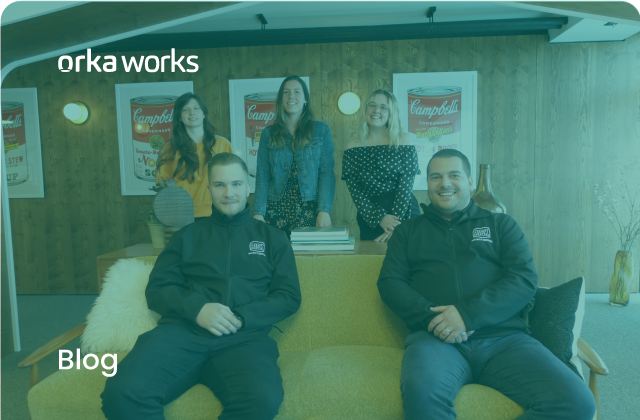 Risk Management Security Services were one of the earliest clients of Orka Works.
We've had a close and cherished collaboration for years, and the Orka Works platform has allowed Risk to fill both ad-hoc and regular shifts with Security Officers that feel like a part of their team. This is a summary of how Orka Works helps the Risk team find the right security Officers for their shifts.
From reservation to innovation
"There were certainly reservations about using Orka Works. We found that the team at Orka were very helpful and answered all our questions, taught us how it all worked and we quickly understood it was a good platform for us to use!" Says Mick Stubbs, Account Manager at Risk Management Security Services.
Now, he has over five years of experience using the Orka Works platform across multiple employers.
"Being able to tap into qualified individuals last minute is certainly something that makes life a lot easier for us. We're not fighting against time, trying to ring 100 people or having to go to the site ourselves." He explains.
An extended team
Mick explains that innovative solutions can often be met with scepticism in the Security Industry, and it's not uncommon that highly regulated industries have to hold their solutions to extremely high standards. With over 18 years of experience in Security, Mick has seen countless different solutions for filling shifts, so what sets Orka Works apart?
"Orka is the only platform where the Security Officers feel like they're a part of the RISK team – rather than using an agency. Orka's Security Officers are our extended team and are just as much a part of Risk." Says Mick.
Main benefits
"We have to screen everyone in our industry. Instead of waiting weeks for a screening company to vet a new worker, that's already done on Orka Works." Says Aaron Pickering, Account Manager at Risk Management Services. He has also been using Orka Works for the past three years.
"Putting a shift on Orka Works and seeing applications come through with qualified and vetted applicants you can call makes life easier, rather than narrowing it down to the people in one area and then maybe having to call 100 people! Because the Security Officers on Orka have applied, you know they're in the area, ready to work and available." Says Aaron.